Description
Tired of Carving Wood By Using Hand Tools?
Using hand tools for carving wood requires a lot of hustle plus a lot of time.
To address the problem, 6 Teeth Wood Carving Disc has been created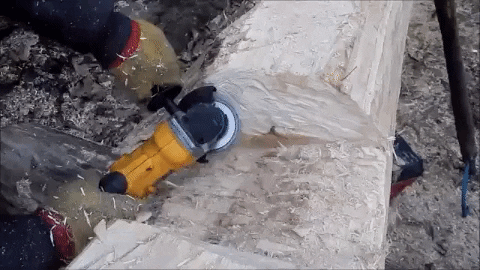 This powerful 6 Teeth Wood Carving Disc is designed to mount on a standard electric angle grinder and provide rapid material removal to save your time and effort
Comfortable, effortless operation, the 6 Teeth Wood Carving Disc allows you to easily and quickly remove a variety of materials
Benefits:
Safety Control: Fast wood removal with the added benefit of control & safety. Say goodbye to your unpredictable chainsaw and hand tools
Easy To Use: Engineered to provide excellent balance and safety, making it easy to pick up and start using straight away.
Performance: Durable tungsten steel teeth ensure long blades life even in hardwoods. They are easy to sharpen, extending the life of the blades even further.
New Technology: The unique wide round edges leave a smooth finish that requires minimal sanding. Unlike burr discs, the blades curved design and internal placements of wide round edges provide unique sculpting resulting in the smoothest finish possible, taking the work out of the woodwork.
Versatility: Can be used with guides and templates for accuracy. Best for rapid sculpting, planting, and trimming.
Frequently Asked Questions
Question: Will this fit on a 41/2" Angle grinder?
Answer: Yes but you may need to remove the guard to fit this, then replace for normal use.
Question: What is bore arbor size? 5/8″ or 7/8′?
Answer: 5/8" = 16mm
Note: Wear protective gears while operating an angle grinder with the disc
Package Include: 1x 6 Teeth Wood Carving Disc